About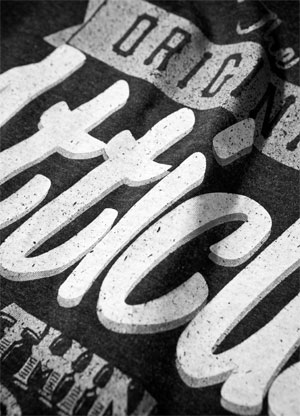 ATTICUS was founded in Los Angeles in 2001 by Mark Hoppus and Tom DeLonge from Blink 182 and their childhood friend Dylan Anderson. The brand started with the ambition to support emerging bands, and to release CDs of bands that needed exposure, in addition to selling stylish Atticus t-shirts, hoodies, and caps to gain funds for their mission to help even more bands.
Today this high-quality iconic clothing brand with music in its DNA represents the contemporary rock - and indie music scene whilst staying loyal to its early 00's pop-punk emo roots. The mission of the people behind Atticus is to represent the individuality of its wearer and build a community for artists driven by their fans. Atticus is more than just a clothing brand, it's a movement that signifies style and creativity to people who realize music transcends all barriers.
The Atticus 2.0 Team
Sales and fashion specialist Ralf & Artistic force Axel at MADE IN distribution, Cologne - Germany, distributed and worked with many brands like Captain Fin, Ezekiel, Fuct, Kastel Shoes, Lowlife Belts, Macbeth Footwear, Rice Shoes, Shut Skateboards, Stoopid, Urban Outfitters, Vita Shoes, Zoo York and Atticus Clothing.
Music and Marketing specialist Lenneke & IT and logistic guru Jan at Merchstore, Haarlem – the Netherlands. Jan used to run Macbeth Footwear Europe at RLP for many years as General Manager and Lenneke was European marketing manager for Macbeth, Brand manager for Keep a Breast and she did marketing for record labels such as Kung Fu records, Epitaph records, many bands, and for the music venue Melkweg in Amsterdam.
The 'big' four joined forces sharing the same passion and love for the west coast surf, skate, and music culture of the late '90s and early '00s. We believe Music is a connecting factor and our mutual mission is bringing back this iconic lifestyle brand that changed our lives.